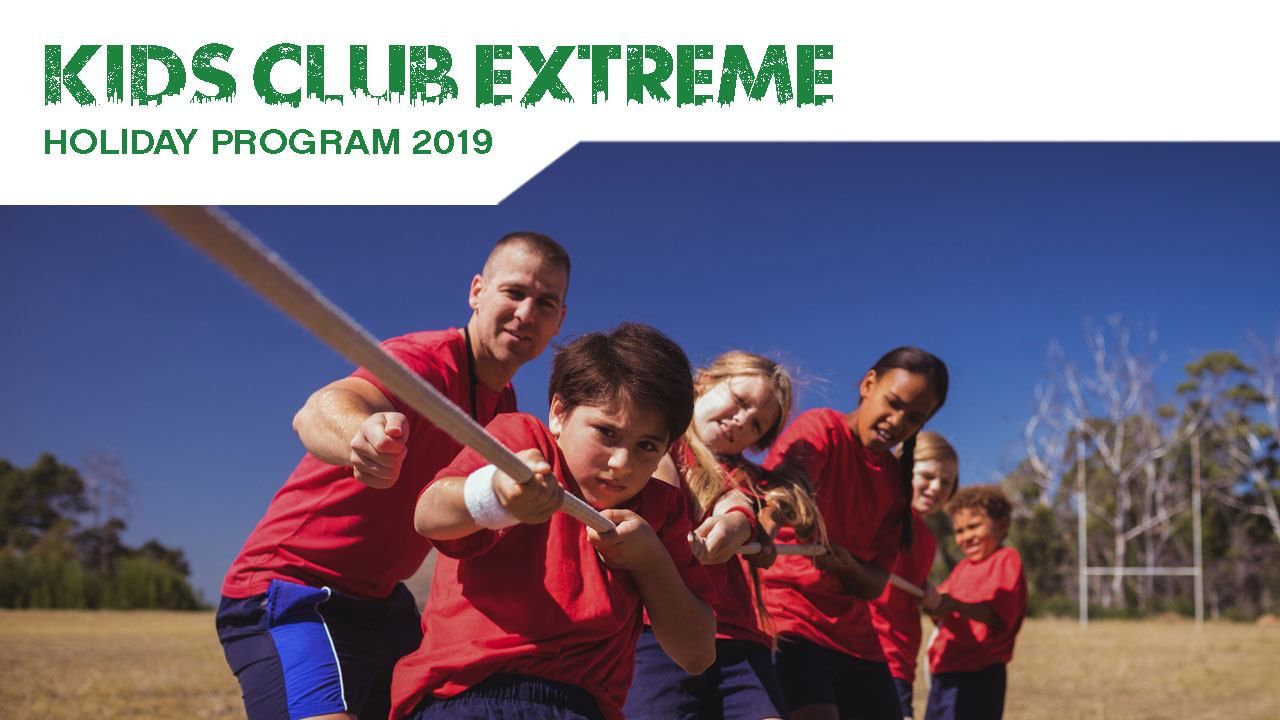 Kids Club Extreme Holiday Program
Two fun-filled days of activities that include: Creative and interactive biblical
teaching, leather work, an obstacles course, damper making, a scavenger hunt and
more! All done in a fully adult supervised environment on a bush property just
outside of Clermont (transport provided, see below). Kids are dropped off and picked
up each day.

Contact number before and during camp for any questions – Michael Rodda –
0415049870.

Follow us on our Facebook group for the most up to date information – 'Kids Club
Extreme 2019'.
Drop off & Pick up times
Arrival Time: Meet at Life Church Clermont, 58 Capella St. Sign in opens at 9:00am
on Monday 1st July and Tuesday 2nd July.
Pick Up: Parents are required to collect their children at 3pm each day from Life
Church Clermont, 58 Capella St.
Supervision
Once signed in, kids will be transported by bus to and from Terry and Donna Cook's property, 'The Rock' 116 Peakvale Road, Clermont. Full adult supervision will be provided throughout the day. The kids will participate in activities in small groups of up to 8 with adult supervision per group. Port-a-loos will be available on site.
Food & Drinks
Life Church Clermont will provide all morning tea, afternoon tea and lunch. When
registering your child, please note any allergies on the registration form and we will cater for these. Water will be provided on site. We ask that each child brings a water bottle that can be refilled on site.
What To Wear and What To Bring
As Kids Club Extreme will be held along a dry, sandy, creek bed on a property, we
suggest children where enclosed shoes and sun protective clothing including hats.
Please apply sunscreen to your children before bring them. Please supply a water
bottle for your child.

As all food is supplied and all activities are included in the registration price, extra
food or money are not required. We request that children don't bring toys, money or anything that could be easily lost. First Aid facilities will be available on site with a qualified First Aid officer.
BBQ & Concert
On the Tuesday afternoon from 5pm, we'll be hosting a concert and free family BBQ at Life Church Clermont for all families/carers and friends to come and enjoy. The kids will be performing an item (skit/song) that they prepared in their small groups during the holiday program and then a free family BBQ will follow. We'll also feature a montage of photos/videos from the two days. It's a great time to share your child's experiences with them.
$20 per primary aged child for the two days. Maximum of $40 per family – family
discounts automatically applied for families with 3 or more school aged children. This includes all activities, transportation and food.
Registrations close Monday 24th June.