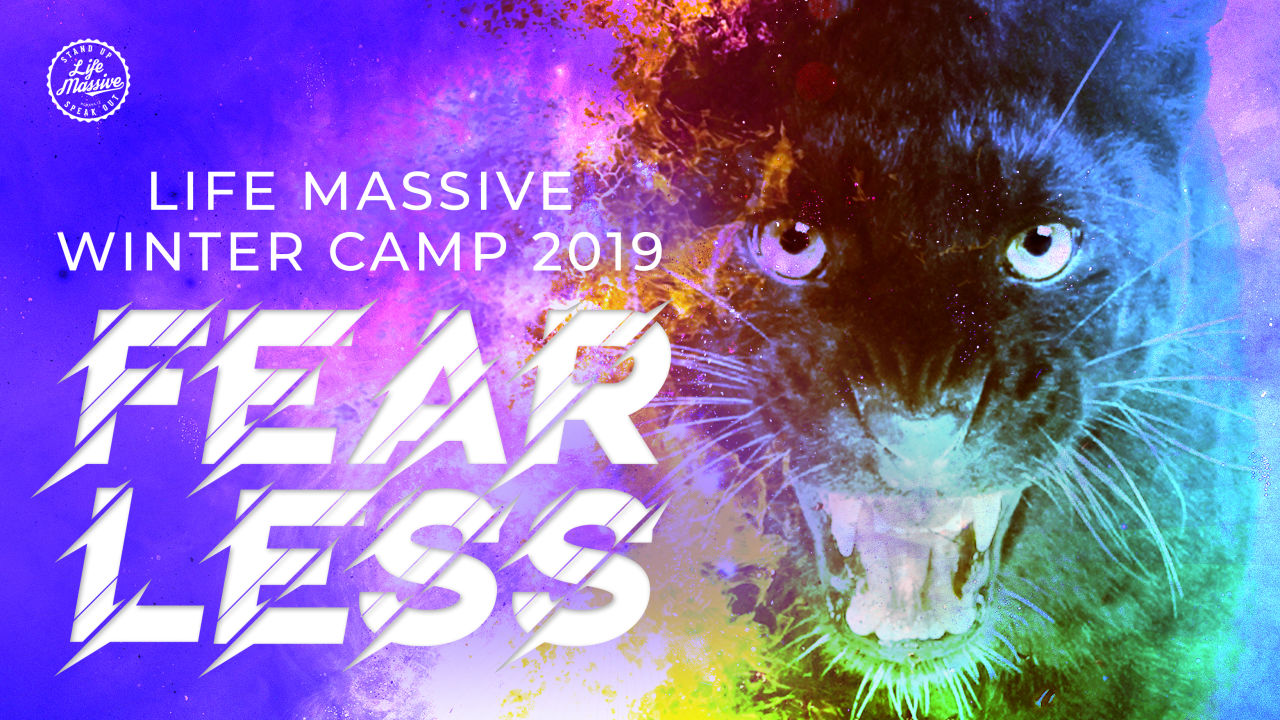 Life Massive Winter Camp 2019
Our theme for this year's winter camp is "Fearless" taken from the verse found in 2 Timothy 1:7 which reads "For God will never give you the spirit of fear, but the Holy Spirit who gives you mighty power, love, and self-control." 

We are super excited to have special guest speaker Alex Lee (Youth and Young Adults Pastor at C3 Oxford Falls, Sydney) join us for our camp this year. Pastor Alex is a highly sought after speaker who is a passionate and confident communicator dedicated to seeing young people following Christ.
This year our Life Massive team are praying and believing for an incredible camp that sets our teenagers up for an epic second half to 2019!

See You There!
Drop off & Pick up times
Arrival Time: Meet on site at Life Church HQ, 109 Golda Avenue, Salisbury. Sign in opens at 11:00am on Thursday 4th January.

Pick Up: Parents are required to come and collect their children from 10pm on Saturday 6th July, at Life Church HQ, 109 Golda Avenue, Salisbury.

Once signed in, students will be supervised by our youth team who have a passion to stand shoulder to shoulder with each and see them get the most out of the camp. There will be opportunities for students to participate in some activities in between sessions and chill out time in their rooms.
Accommodation & Food
We will be sleeping in cabin rooms on site with male and females in separate rooms supervised by leaders. All students and leaders will be required to bring their own sleeping equipment (sleeping bags, pillows, air mattress etc).

All main meals are included in the cost. Students are free to bring additional snacks if they wish
Transport
We are asking for all students to be dropped off on site to Life HQ, 109 Golda Avenue, Salisbury and collected from the same address at the end of the camp. We ask parents and guardians to make their best efforts to assist with this, and where unable or in case of an emergency to please contact Pastor Dan or Nichy.

If you are travelling from one of our Central QLD locations, we will be organising group transport for you all to come from and back home to your home town. More details to come about this (Likely departing on Wednesday 3rd July).
Early Bird Registration is $199 per teenager. This includes your accomodation, meals and all activities and sessions. If you need any assistance with registration, please contact your local youth pastor.

Early Bird registration closes Sunday, 16th June. Register before then to take advantage of a discounted registration price.